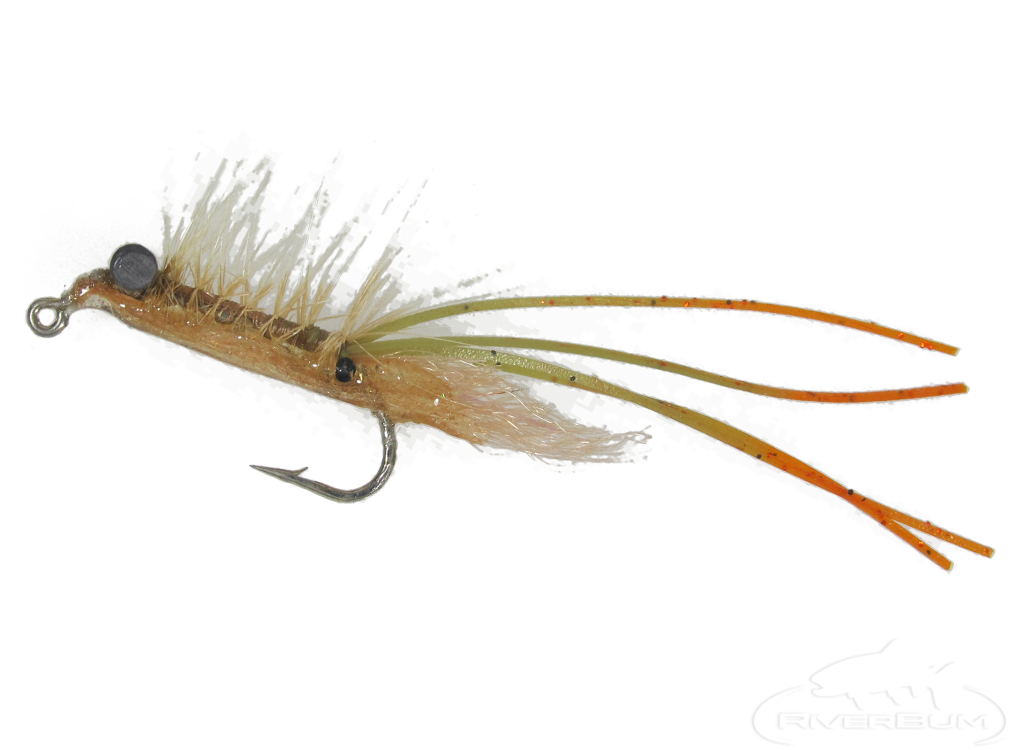 Features of the Gettin' Jiggy Shrimp
Another sweet Popovic's pattern that is tied inverted so it is weedless & works well in many saltwater situations.

.

These are critical pattern on all flats.

They are weighted nicely and can be jigged along the bottom with no worries.

They tend to be quite strong and durable.

Perfect for flats fishing.

Epoxy Coated over our super or Unique Hair and come with our durable silicone Leggs.


$ 2.95