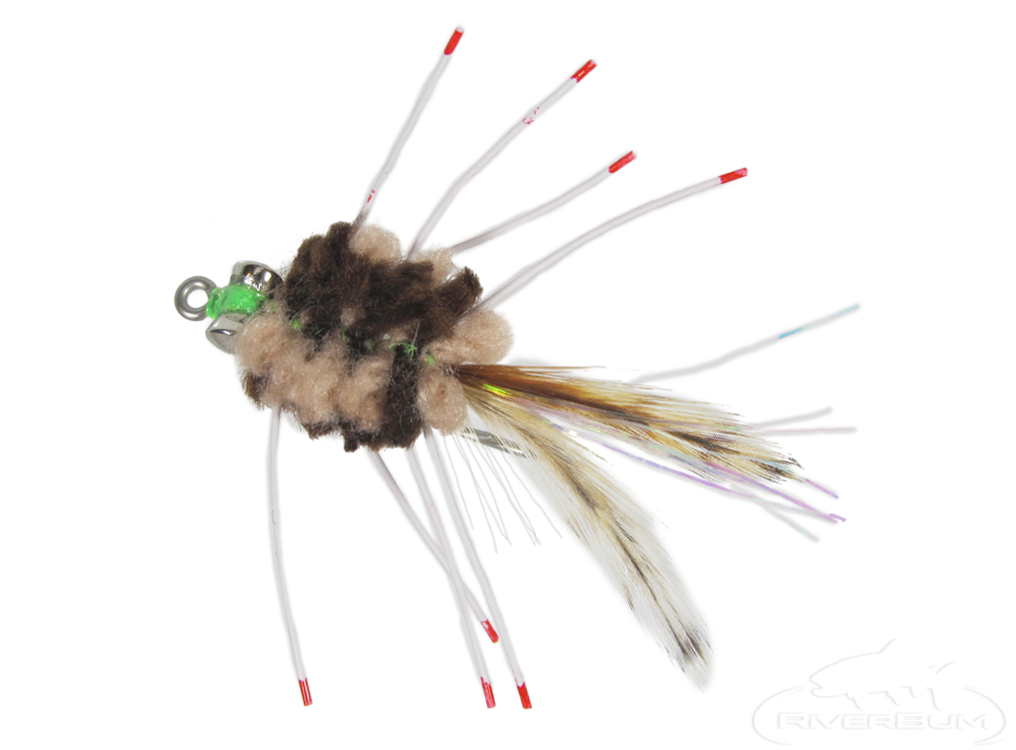 Features of the Merkin Crab
A great Merkin style crab imitation that makes wonderful use of synthetic tying materials for the body.

The heavy barbell lead eyes make this a claws-up pattern when the fly is at rest imitating the natural.

This pattern imitates a number of species in the Families; Portunidae (Swimming Crabs) and Majidae (Spider Crabs).

Designed to be fished in typical crab style for Permit and strip and pause style for bonefish.


$ 2.95